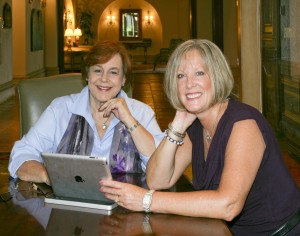 ADOS Consulting offers small and mid-market companies the business management tools to run their operations more efficiently. Our extensive experience in financial services and with QuickBooks products along with 3rd party software integration, enables us to work with your team to offer solutions that are flexible and scalable. Our consulting team will assist in the procurement, installation, setup, configuration, training and support of your QuickBooks® software package or integrated solution.
To browse categories, select a tab below.
ADOS Consulting is dedicated in being the leader of providing QuickBooks
®
solutions, training and product support. The needs of our clients are diverse, and our team of experts has the experience and knowledge to help you with all your QuickBooks
®
needs, including:
Needs analysis
QuickBooks® installation, setup & training and support
One-on-one and group training sessions
Data migration from other accounting systems
Clean up the "mess" and getting companies on track
Automating daily processes
Troubleshooting and Tune-Ups
Third Party Software Integration
Bookkeeping
Let us show you how to integrate:
Payroll
Credit Card Processing
Inventory Control and Warehouse Management
e-Commerce
EDI (electronic data interchange)
QuickBooks Point of Sale
ADOS Consulting offers tailored business solutions to meet the needs of your company. We are experts and hold Advanced Certifications in:
QuickBooks® Enterprise Solutions
QuickBooks® Premier and Pro
QuickBooks® Point of Sale
QuickBooks® Merchant Services
QuickBooks® Enhanced and Assisted Payroll
ADOS Consulting will turn a long and costly process into a simple solution. We will interview you and review your company's activities so we have a full understanding of your business and can best fulfill your needs.
No matter if it is a new installation or an upgrade, our IT Computer experts will ensure your software is installed properly on your computer network. We provide training for all levels of users. We can come to your office or work remotely at your pace. Working with your data ensures a better understanding of the material and will help you retain what you learn. Training will include the following areas:
Design and setup the chart of accounts
Enter beginning balances as of a determined start date
Customers and accounts receivable
Vendors and accounts payable
Sales and inventory
Budgeting and job costing
Payroll
Bank and credit card reconciliations
Customized reports and forms
You may have an accounting "mess" if any of the following apply to your business:
You struggle to get timely financial and statistical information
You never seem to get caught up
Your financial statements are not ready by the 10th of the month for the previous month
Your customers or vendors say your information is inaccurate
Your company is understaffed and has high turnover
Most companies require professional help to straighten out these issues.  ADOS Consulting knows how to identify and implement solutions quickly and efficiently and get you back on track!
ADOS Consulting can troubleshoot your system and provide routine tune-ups of your QuickBooks
®
data to verify entries are being posted correctly and to make sure the software is being used to its maximum potential. Tune-ups can be done monthly, quarterly, semi-annually or annually. Tune-ups may include:
Locating data entry and setup errors
Reviewing your transactions
Helping to prepare for tax time
Cleaning up problem areas
Organizing your work flow
Improving your filing system
Providing additional training
ADOS Consulting can help organize your workflow and automate your manual processes where needed. This includes finding a QuickBooks® solution for information being tracked in ancillary software like Excel®.
Are you losing control of your bookkeeping? Are you growing so fast that you just can't keep up with all the paperwork? Or are you decreasing your staff to be more economical.  A firm specializing in QuickBooks
®
is a good choice for your outsourced bookkeeping.  Our firm will not only teach you QuickBooks
®
, but we can fill in the gaps as needed to make sure you can continue to do what you do best – running your business!  Outsourced bookkeeping is becoming more desirable because this very important aspect of the business can be a very high turnover area. Owners, officers and decision makers need reliability in this department, which is where we can help you. We average about 1/3 of the time the average bookkeeper would take doing the same tasks, saving you time and resource. Bookkeeping services we provide include:
Affordable bookkeeping for small to large businesses
Monthly or quarterly reconciling
Monthly or quarterly financial statements
Data entry to catch up books
Financial review of your bookkeeper's work
Get QuickBooks
®
Help Now! Call 408-564-5707 (San Jose) or 210-446-4422 (San Antonio) for more information.
Controller Services are for the company that needs a high quality, experienced person to assume control over the financial aspects of your business on a temporary or part-time basis. On-going Controller Services can ensure your accounting department continues to run efficiently.  Some of these services may include:
Providing timely and accurate financial statements
Setting up procedures and controls for monthly closings
Analyzing or cleaning up prior or current transactions
Implementing a more complex, beneficial usage of the accounting software
ADOS Consulting can migrate the data from a variety of accounting applications to QuickBooks®. We try to make switching to QuickBooks® from your current accounting system as fast and easy as possible by using our import tools, special utilities and team of experts.